Our Instructors
Sarah Gross: Dance/Yoga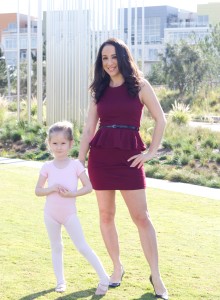 Sarah Gross holds an A.A. degree in Dance from Santa Monica College, a B.A. in World Arts and Cultures with a dance concentration, and a Minor in Visual and Performing Arts Education from the University of California Los Angeles (UCLA). She has been performing and teaching dance for more than 13 years and is a certified Yoga Instructor!
Through her education, she has had the opportunity to work with and teach all ages of students, from toddlers to senior citizens as well as children with special needs. All of her students have become a true inspiration in her career as a teacher and as an accomplished dancer. As a teacher, Sarah builds individuality, self-confidence and self-expression and has become the best educator for herself and her students. Sarah would be honored to share the circle of Love and Dance with all of you!
Taylor Stevens: Program Director/Dance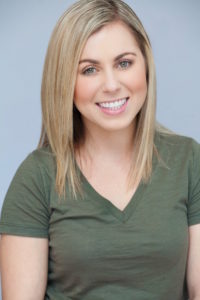 Taylor Joy Stevens attended Arizona State University, where she danced on ASU's Hip Hop Coalition. Her studies include Ballet, Jazz, Contemporary, Broadway and Hip Hop! She graduated Magna Cum Laude with a B.S. in Business Marketing, where she discovered her passion for business and entrepreneurship. She is excited to bring her business and artistic skills as Program Director of Our Dance World!
Casey Mauro: Dance/Yoga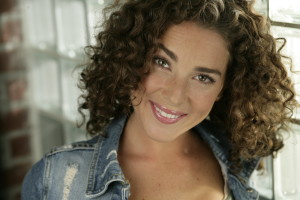 Casey Mauro graduated from Marymount Manhattan College with a B.A. in Biology/Neuroscience. She worked as a neuroscience research assistant while pursuing a career in dancing, modeling and acting. Casey promotes a balanced, healthy lifestyle while teaching Dance and Yoga. She loves watching her students learn and improve in a positive environment and is thrilled to be a part of the Our Dance World Family to share her knowledge and energy with you!
Kelly Powers- Figueroa: Dance/Yoga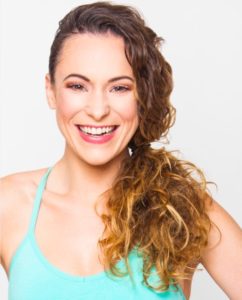 Kelly has been a professional dancer and teacher for over 10 years. She holds a B.F.A. in Jazz Dance Performance from The University of the Arts in Philadelphia. She also completed her 200 Hour Yoga Certification as well as Extensions training through "Corepower Yoga". She has experience teaching a wide variety of classes, ages, and levels. Kelly believes that there is healing power in movement both physically and mentally and she enjoys sharing her passion for movement with others. Her goal is to educate, support and empower her students as they build strength, flexibility, and balance in her class.
Carmyn Segura: Dance/Yoga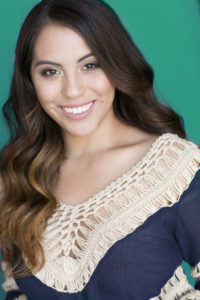 Carmyn is a Los Angeles Native and a graduate of Los Angeles County High School for the Arts. She is well trained in dance, voice, and acting for theater as well as television and film. With an extensive background in dance and fitness, and fresh off of completing her 200 hour Vinyasa Flow Yoga Teacher Training, Carmyn is ready and eager to share the loving wisdom to her students. In Carmyn's classes, she loves to combine creative sequencing, a spirit of playfulness and share her inspiration to help students deepen their practice. Her intention in each class is to help others thrive by nurturing their body, mind and soul with yoga and movement.
Melani De Guzman: Dance/Yoga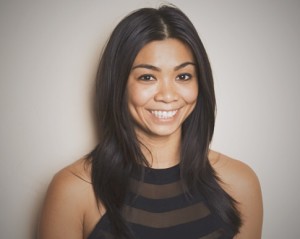 Melani is a professional choreographer/dancer who is passionate about teaching movement and wellness for all levels. She graduated from Loyola Marymount University with a degree in Sociology and Dance. She is trained in ballet, modern, hip hop, house, jazz, and improvisation. With her love for helping others find their truest expression, she enjoys using dance, yoga, meditation, and art to inspire children. She is excited to share her art with Our Dance World!
Livya Howard- Yashar: Dance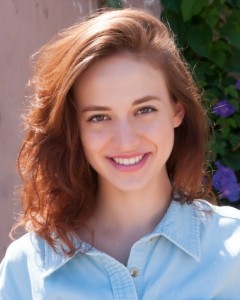 Livya Howard-Yashar is a dancer/choreographer, singer and percussionist who has worked in early childhood dance education both in New York and Los Angeles. She currently performs and teaches in Los Angeles and is passionate about introducing young people to different world cultures through the art of movement and music.
Amanda Papo: Dance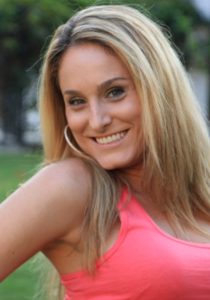 Amanda Papo graduated from San Diego State University with a B.A in Communications and a minor in Sociology. Her passion for Dance and teaching started at a very young age. Amanda's extensive years of training and teaching creates a positive learning environment for her students. She is thrilled to be a part of Our Dance World and share her love for Dance!
Alessandra Gonzalez: Dance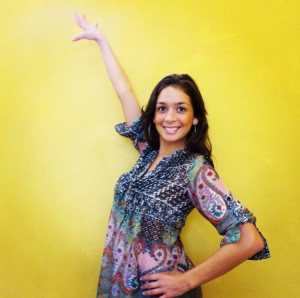 Alessandra Gonzalez graduated from Utah Valley University with a BS in Ballroom Dance. She competed in the prestigious Blackpool Competition and continues to compete professionally across the U.S. specializing in American Rhythm and Smooth. Alessandra provides professional dance instruction in an enjoyable style to students of all ages. Children learn proper dance technique with fun dance steps they can take with them the rest of their lives.
Marga Lane: Dance/ Music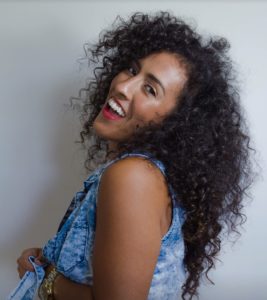 Marga Lane is a singer, songwriter, and multi-instrumentalist. Upon graduating from the esteemed Berklee College of Music in Boston, she moved to Los Angeles to further pursue her career as a performing artist and songwriter. Over the years she has continued to perfect her craft as a musician and songwriter, while also pursuing studies in dance and acting. Marga Lane is trained in various dance styles including, hip-hop, jazz, and tap! She is looking forward to bringing Music and Movement to Our Dance World!
Alexandra Kovacs: Dance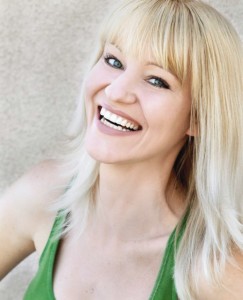 Alexandra Kovacs is a professional dancer, instructor and entertainer. Through her education and training, she has performed all over the world. She is classically trained in Ballet, Jazz, Contemporary, Tap and Hip Hop! Her current specialty of dance is Middle Eastern Belly Dance, Persian Dance and Brazilian Samba. She loves sharing her passion and inspiring her students to achieve the best training while having fun. She is excited to be a part of Our Dance World and teach students of all ages!
Megan Kenson: Dance/Yoga/Pilates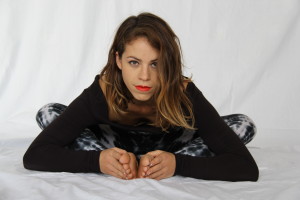 Megan Kenson is an avid mover, adventurer, and explorer who enjoys bringing  movement and balance into her classes. Megan's teaching style is influenced by an extensive background in Dance, Yoga, Pilates, and Fitness. She studied Dance at the University of California (UCLA) in the World Arts and Cultures Department. Megan is a Yoga Alliance Instructor, and a certified Pilates Instructor. Students leave her classes feeling a heightened sense of clarity and openness.
Jessica Jablonski: Yoga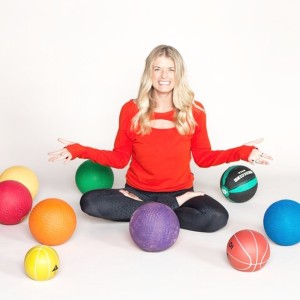 Jessica Jablonski is a certified Yoga instructor through YogaBuddies and YogaWorks, giving her the proper training to teach students of all ages in a healthy and safe way. Jessica has always enjoyed working with children, and finds their energy and excitement to be a true gift and attribute to her teachings. She strives to bring awareness, mindfulness, and confidence to all of her students, and her classes are playful and filled with laughter!
Sherry Sirof: Yoga/Pilates/Fitness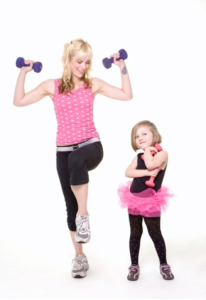 Sherry Sirof, is an ACE (American Council Exercise) certified personal trainer. Her Yoga, Pilates and Group Fitness classes are designed for students of all ages, and she has taken on a wide array of clients ranging from toddlers to seniors throughout her career. She has taught her own brand of engaging, easy-to-follow, fun classes in top gyms and private schools all around Los Angeles.
 Anita Pressman: Dance/Fitness/Tai Chi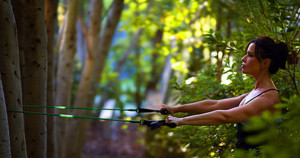 Anita Pressman is a Personal Fitness Trainer and has continued to pursue her impressive certification and practice for over 14 years. She is an Advantaged Flexibility Specialist, Group Fitness Instructor, Lifestyle Coach and is certified in Tai Chi. Exercise, nutrition and meditation have added quality, strength, balance and well-being into her students' lives. She finds peace through yoga, meditation and tai chi. Anita's mission is to keep people happy and healthy through athletic activity and movement. She is looking forward to being a part of Our Dance World!